---
The 7th Warsaw Conference on Perspectives of Molecular Oncology is a part of a series of annual meetings organized by Maria Skłodowska-Curie National Research Institute of Oncology in Warsaw since 2015. The previous four meetings were national in scope but since 2020 it is an international event. The 2020 conference was held as a virtual meeting due to COVID-19 pandemic, but this year we plan to organize a hybrid-type meeting. Around 100 participants will attend in-person and others will participate on-line. The main goal is to bring together cancer researchers, clinicians, pathologists and molecular diagnosticians to inspire and build knowledge, establish collaborative studies and form international ties. The 2022 conference is dedicated to basic and translational research in molecular oncology with focus on modern immunotherapy as well as COVID-19 pandemic.
The participation in the conference is free of charge.
The link for on-line transmission will be presented soon.
---
Important dates:
---
VENUE:

Maria Skłodowska-Curie National Research Institute of Oncology in Warsaw
---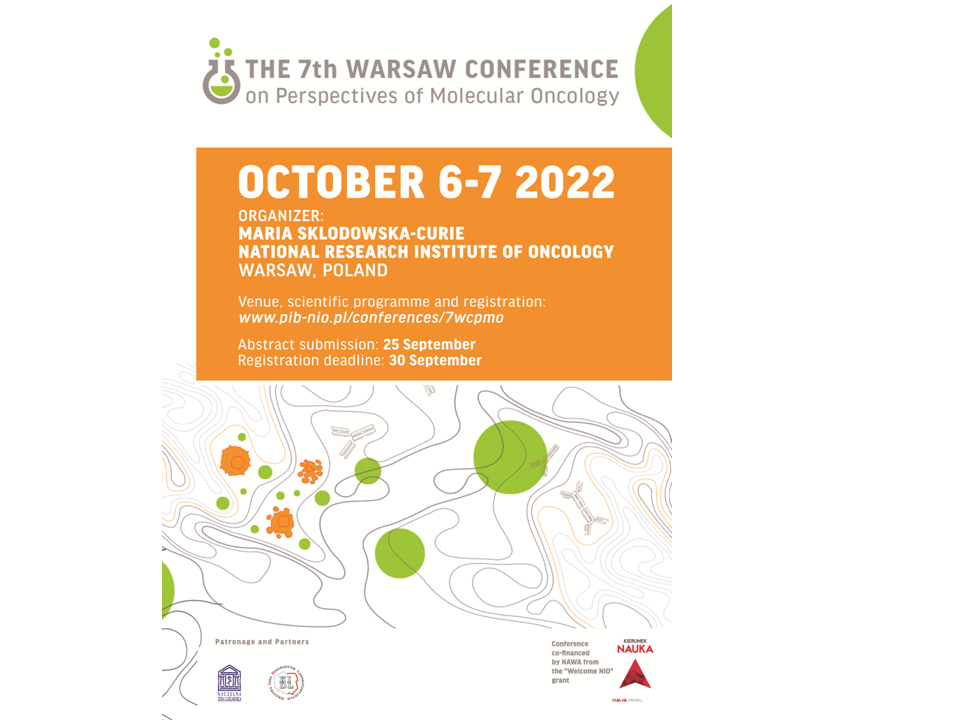 ---